Paolina Bonaparte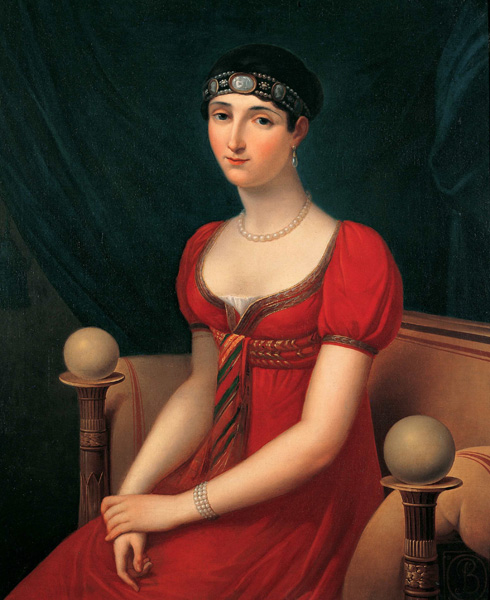 Author:
François Joseph Kinson (1771-1839)
Origin:
Collezione privata Primoli Giuseppe (fino al 1927)
Dipinto inserito in una cornice lineare in legno dorato.
La ritrattata è seduta su un'ampia poltrona. Indossa un abito stile Impero, scollato e stretto sotto il seno, collana, orecchini di perle e, tra i capelli, una fascia di perle e cammei.
The hall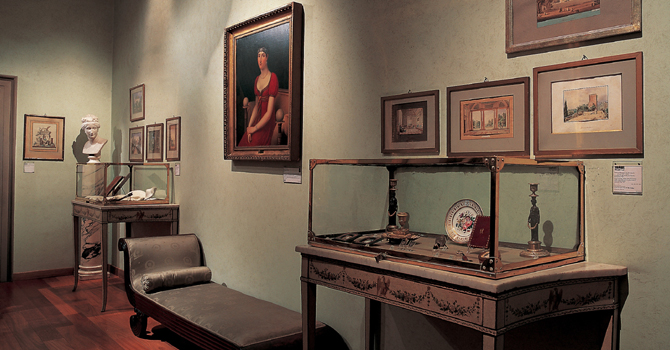 This room, dedicated to Pauline Bonaparte Borghese, concentrates particularly on her stay in Rome from 1816 to 1825 in the Villa Paolina. The villa, is located between between the Aurelian Walls, Via Piave and Via XX Settembre, and from 1950 the French Embassy to the Holy See was housed there. Pauline bought it in 1816, delighted by its situation and the elegance of its design. The watercolours on display show its elegance, which extended to the interior, which was decorated by Pauline herself in a purely French taste. 
You may also be interested in