Room IX - Zenaide and Carlotta
This room is decorated with frescos, brought to light and restored in recent times, which bear witness to the neo-gothic taste which was particularly in vogue around 1830-40. These years were central to the life events of Zenaide and Carlotta, daughters of Joseph Bonaparte, to whom the room is dedicated.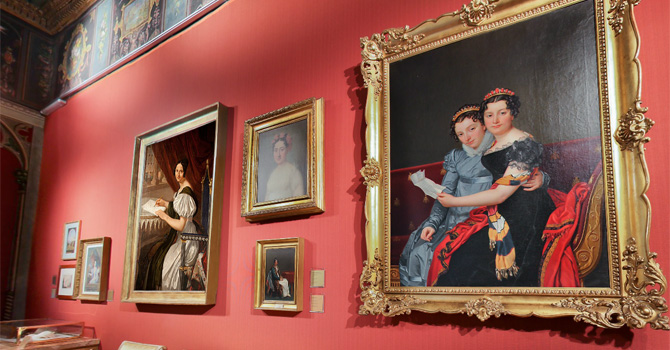 . Neo-gothic motifs can be seen in many of the works on display, such as the portraits of the two sisters created by Carlotta herself. Carlotta dedicated herself with a passion to painting, and sometimes got good results, particularly when working with watercolour: her portrait of her grandmother Letizia, done in 1835, is an example of this
Her husband Napoleon Luigi was also much attached to painting: various of his works are displayed. Both Napoleon Luigi and Carlotta, whose lives were thoroughly involved in the disquiet, romantic atmosphere, died young: he in 1831, following an illness contracted whle taking part in exercises with the secret society of the Carbonari, and she in 1839, while giving birth to a son, conceived during a secret and ill-fated love affair.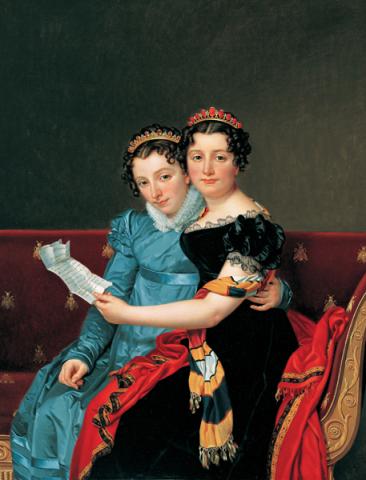 Jacques-Louis David (1748 - 1825)
Léopold Robert (1794 - 1835)