The departure of the third convoy of statues and works of art for France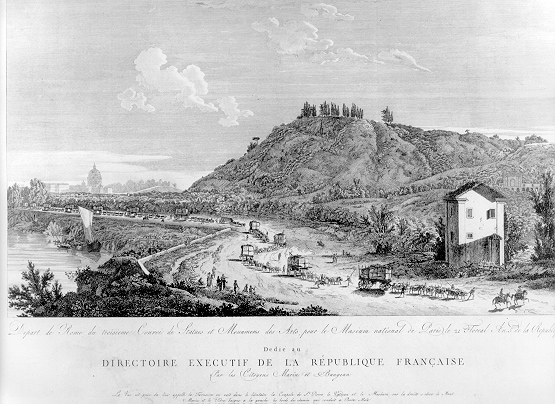 Author:
Joseph-Charles Marin (attivo XVII-XIX sec.) - Jean Jérôme Baugean (1764-1819)
Collection:
Collezione privata Primoli Giuseppe (fino al 1927)
The hall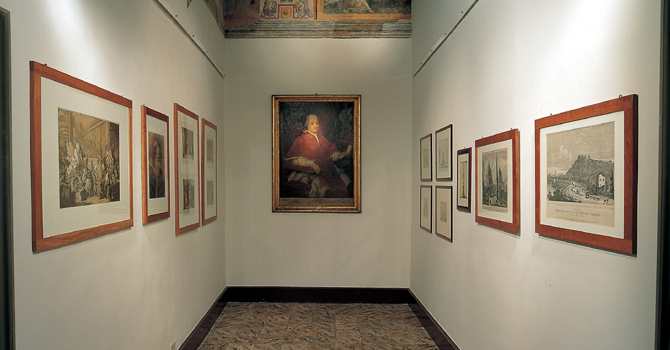 In 1796 the French army led by the young general Napoleon Bonaparte, fresh from brilliant victories in Piemont and Lombardy, invaded the Legations of Ravenna, Ferrara and Bologna. Pope Pius VI was compelled immediately to sign the Armistice of Bologna, ratified the next year by the Peace of Tolentino, which obliged him to hand over 100 works of art and 100 manuscript books from the Vatican Library.
You may also be interested in