Snuff box in gold with miniatures of Zenaide and Carlotta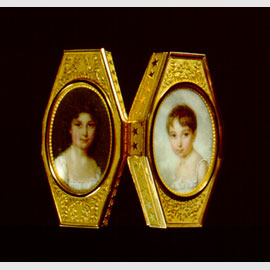 Author:
Daniele Saint (1778 - 1847)
Type:
Instrument, tool, product
Tabacchiera in oro con due miniature. la tabacchiera era contenuta in una scatola in legno, priva del n. di inventario.
Il coperchio della tabacchiera e il verso sono ornati da due miniature con i ritratti di Carlotta e Zenaide Bonaparte.
The hall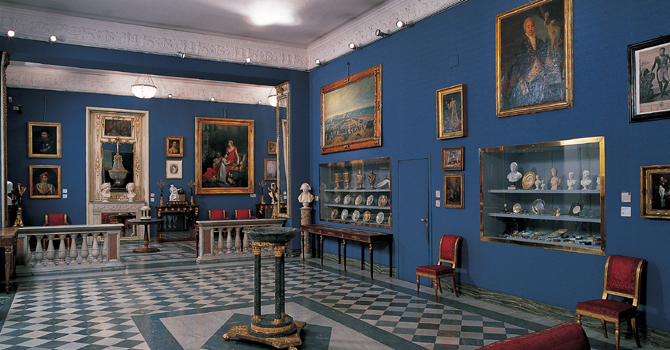 The first two rooms, divided only by a marble balustrade, form a unique area dedicated to the splendour of the First Empire (1804-1814). Here are collected the large canvases which depict numerous members of the imperial families in noble and conventional poses. Next to these official portraits, commissioned by Napoleon after his consecration as emperor, are displayed the private portraits, which, through the waxesof Giambattista Santarelli, enamel miniatures, cameos by Nicolò Morelli, and snuff boxes, give a more intimate portrait of the Bonaparte family's history.
You may also be interested in