Culture KIDS
Culture KIDS collects events dedicated to children. These activities are designed to develop children's creativity and imagination: starting from the contents of the museums, they can play or express themselves by describing their collections through their own eyes.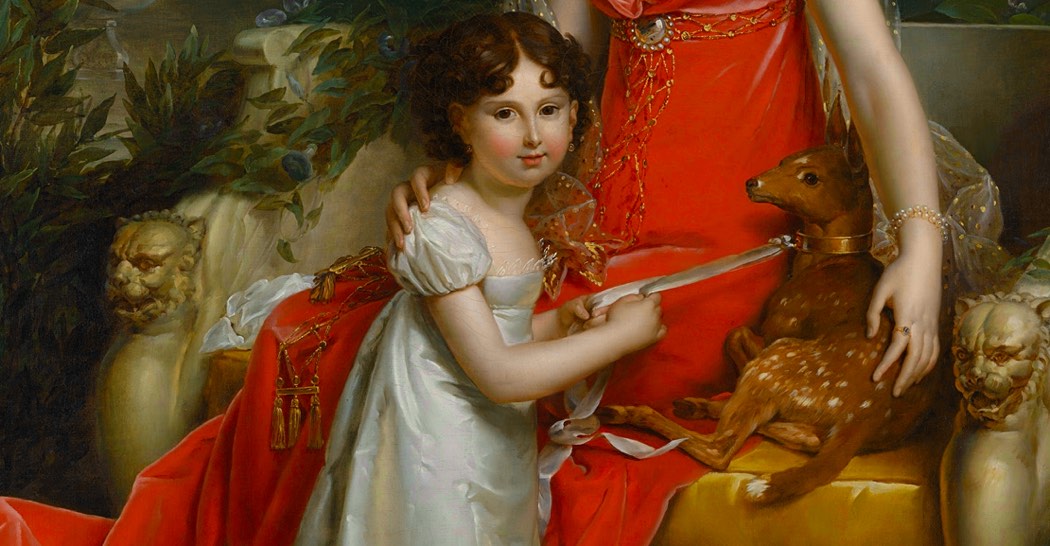 GIOCHI NAPOLEONICI
Play and learn in an interactive and stimulating way, with the family, in groups or independently on social networks and the museum website! Thanks to the inventiveness and knowledge of the museum's S.C.U. volunteers, quizzes of curiosity and tests of visual skills entertain and "teach" something more to those who want to try a quality play experience.
Napoleon Pursuit
The exotic Empress, the famous Emperor, the history and the related art, let's all play together, young and old, to learn new things!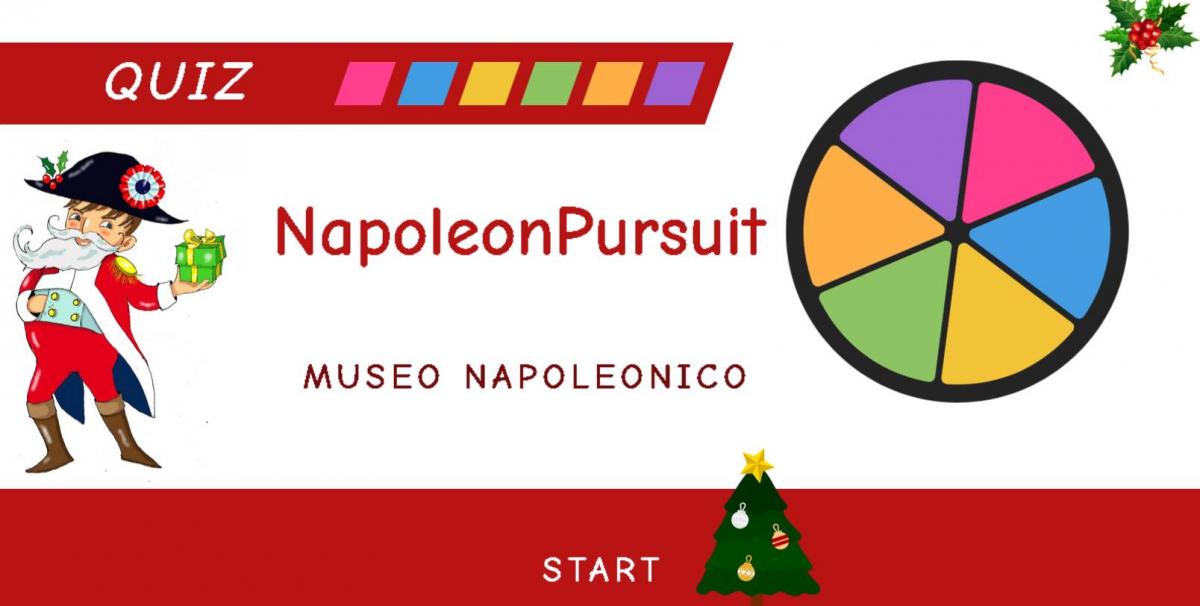 Occhio al dettaglio
We take a closer look to unlock the secrets of a masterpiece painting in the museum. Help yourself, if you really want perfection, with Google Arts and Culture's gigapixel exploration.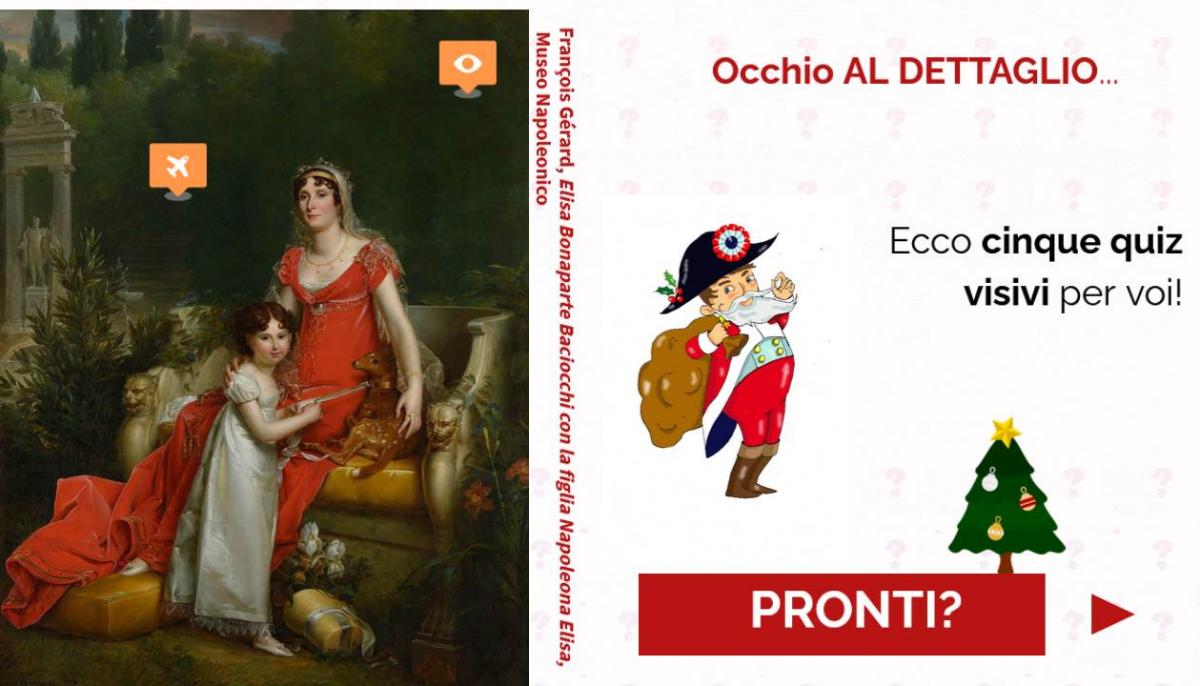 Trova l'intruso con il Museo Napoleonico
Unexpected and funny creatures live in the paintings and museum spaces, taking advantage of the closed doors. Find them and... hunt them down! (it is recommended to play on a computer, but two versions of the game are available, one for computers and one for mobile phones).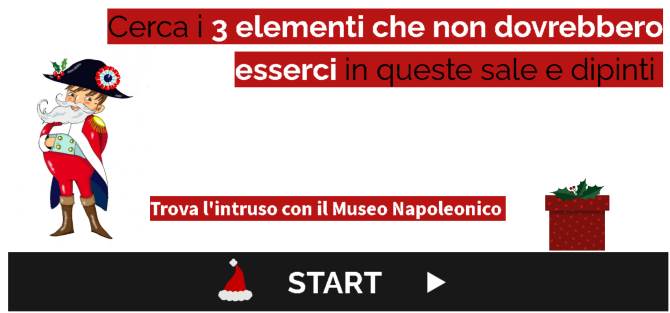 Le déjeuner sur l'herbe
Gegè, the spirit of the Museo Napoleonico, invites children to his breakfast en-plein-air with a flight of fantasy. In order not to go empty-handed, you have to play and collect objects, clues and information that will be used to reach the final goal, a very French breakfast on the grass at Count Primoli's. Have fun! We recommend playing from a PC or tablet for a more enjoyable and effective experience.
IMPARA L'ARTE CON BONAPARTE
A funny journey to discover Napoleon and his family. Boards to draw and colour in, amusing quizzes and entertaining games to get to know the Bonaparte family are the proposals of a path that combines the playful aspect with an educational mission. On this page you will find the materials to print out, so that you can work on them and then share your work on the Museo Napoleonico's Facebook page.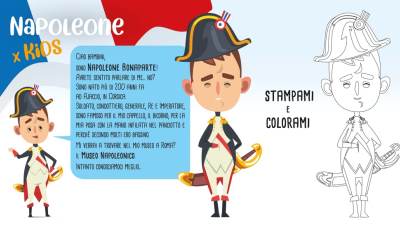 Colorami - Napoleone sul campo di Wagram
Stampami e Colorami - Carlotta e Zenaide
Unisci i puntini
Stampa e cerchie le parole
Esci dal labirinto
Stampa e colora la cartina
Stampi e colorami - Napoleone
Stampa e trova la mia immagine
Stampa e trovaci
IO CITTADINO E...NAPOLEONE
A playful-educational online proposal for children between the ages of 8 and 13 to learn more about Napoleon, his role as legislator and promoter of civil law, education and public education, and his famous "Codice Napoleon".
All this, in the best way ever: by playing. The character of Napoleon becomes a friend, guide and teacher in this playful and instructive proposal that makes it possible to learn in an engaging way some news and curiosities about him as a legislator, about his very modern "Codice Napoleon", and not only.
The materials can be printed for better use and compilation. Activity by Laura Panarese.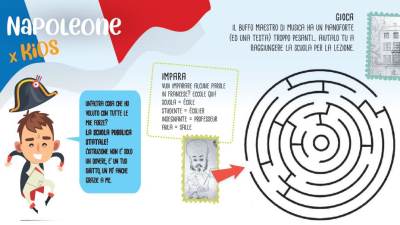 Io cittadino...e Napoleone - Stampa e colora
Supera il labirinto
Cerca le parole
Indovina
Stampa e colora
Trova il centro del labirinto
Trova...le parole
Immagina una città