Zenaide and Carlo Luciano Bonaparte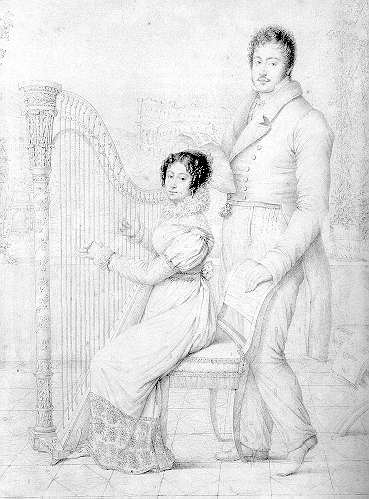 Author:
Charles de Chatillon (attivo tra il 1795 e il 1823 ca.)
The hall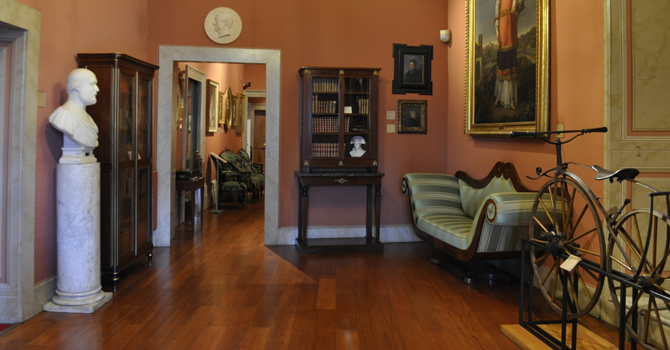 This room is dominated by the huge portrait of Carlotta Bonaparte, the elder daughter of Luciano, created by Jean-Baptiste Wicar. "Lolotte" is dressed as a farm worker and shown against a background of Canino's estates. The painting comes from the collection of one of the daughters of Placido Gabrielli, who in turn had married in 1856 at the Tuileries, a Bonaparte, Augusta, the daughter of Carlo Luciano and Zenaide.
You may also be interested in